The dictionary defines Ark as "the figurative meaning of ark as something that affords protection or safety. Ark is derived from the Latin word arca, meaning "chest," which is akin to the Latin verb arcēre, meaning "to hold off or defend."
The latter accurately describes "Ark of the City's" mission statement: Ark of The City is committed to change within our inner city communities. Follow our journey of progress as we influence changes within our youths.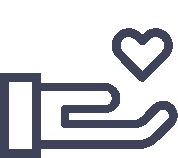 Your donation to The Ark of The City's vision to improve the lives of youths within the Miami Dade County community will prove transformational to all that we are able to help. STAY UPDATED WITH OUR NEWS